CBL y Aprendizaje Personalizado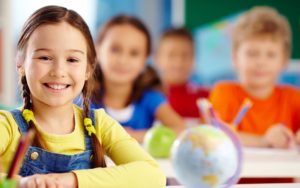 Challenge Based Learning (CBL) provides the perfect framework to develop and support personalized learning (PL). The four key ideas of PL are infused into the CBL experience.
Voice
Challenge Based Learning slows down the experience to allow for full participation, ongoing reflection, and self-discovery. As the Learners work together to solve Challenges, they are learning about themselves and developing a personal learning framework that will equip them to face future Challenges inside and outside of the classroom.
Co-Creation
In Challenge Based Learning all of the stakeholders take an active role in building and participating in the challenge experience. The framework supports the shift from separate "teacher work" and "student work" to co-creation by offering structure and a safe environment to take risks, fail, adapt, and learn.
Social Construction
Creating social and emotional connections between all of the Learners is a foundational idea of Challenge Based Learning. Throughout the experience, the Learners move in and out of collaborative groups to identify a Big Idea, investigate a Challenge, develop solutions and put them into action. "Moving back and forth from individual thinking to group thinking increases the diversity of opinions and creates space for all Learners to participate."
Self-Discovery
The Challenge Based Learning framework gives voice to all of the Learners – parents, community members, administrators, teachers, and students. CBL empowers the Learners to explore meaningful Big Ideas, build contextual learning journeys informed by multiple perspectives. The result is deep learning, confident learners, and better solutions.