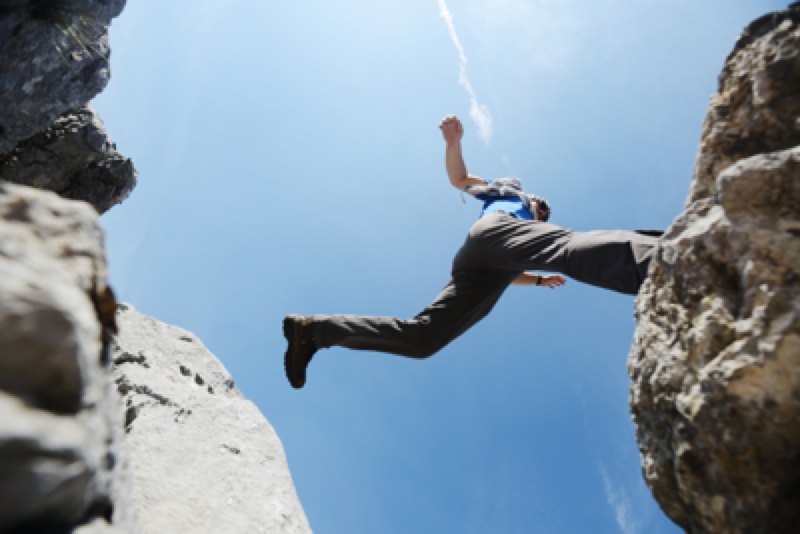 Ready to take the Leap?
Do you like to learn by doing? Don't need to see extensive examples of CBL in action or receive hours of professional development? Then you are in the right place.
CBL is designed to be an intuitive approach to learning with multiple entry points. You can start with a more controlled nano-challenge to get your bearings or a personal challenge to see how the framework can help you find meaningful and sustainable solutions to challenges. 
A key is to keep it simple and not get bogged down with a lot of "yes, buts." The framework has been successfully used at all levels and under all circumstances – so it is possible to meet external and internal goals and objectives. 
Here a few starting points to get you learning by doing . . .
Read the CBL Guide
If you are new to Challenge Based Learning the guide provides background information, key concepts, and resources for getting started.
Start Personal
Instead of immediately focusing on how the framework can be used in your classroom or with students identify something that you are passionate about and develop a challenge.
Watch the Presentations
Watch a series of short presetnations that provide an overview of the CBL framework, shares some examples and provide an overview of the resources available.
Learn More