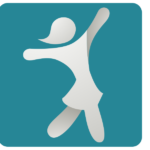 In support of International Women's Day, consider a Big Idea and Challenge based on the internationalwomensday.com theme of #choosetochallenge. We agree that a "challenged world is an alert world." By taking on challenges, we can uncover bias and inequality and work together to develop change attitudes and build better futures.
Let today be the start of a global effort to challenge gender stereotypes, discrimination, and inequality by choosing to challenge and committing to finding better ways to build an inclusive society.
TERLIBAT
Ide Besar: Gender
Pertanyaan Penting: How do we create a more equitable world?
Challenge: Challenge gender inequality and bias!
MENYELIDIKI
Contoh pedoman pertanyaan
These are only example questions. We encourage you to ask as many personal and contextual questions as possible. For help with developing quality questions check out this resource.
What is gender equality and why is it important?

What is gender identity and why is it important?

How can we respect someone's gender identity?

What does it mean to empower

women

and girls?

Why is it important to empower

women

and girls?

What are ways we can empower

women

and girls?

What does it mean to be a woman in your culture and country?

What challenges (or privileges) do women stereotypically face, based on their gender?

Dll.
Setelah Anda melakukan brainstorming semua pertanyaan mengorganisir dan memprioritaskan mereka.
Membimbing kegiatan dan sumber daya
These are only a set of example activities and resources. The learners will need to evaluate the quality and applicability of the content. They are just meant to serve as examples. The ones that you choose should be in direct relationship to your specific guiding questions and context. Activities and resources for adults, adolescents, and younger children will be different. The goal is to develop solutions that mean something in your community and are sustainable.
Contoh kegiatan
Interview women in your family and community from different generations

Research the concepts of gender, equality and empowerment? 

Explore the history of women in your community

Celebrate women's achievements in your community

Explore definitions of inequality and bias

Attend women in leadership events

Dll.
Contoh sumber daya
Sintesis
Menggunakan hasil penelitian dari penyelidikan Anda mengembangkan sebuah sintesis yang menunjukkan pemahaman yang jelas tentang tantangan. Untuk bantuan dengan menciptakan sebuah sintesis Jelajahi sumber daya ini.
UNDANG-UNDANG
Prototipe solusi -menggunakan sintesis penelitian Anda membuat beberapa ide untuk solusi dan meninjau masing-masing untuk memastikan bahwa riset Anda mendukungnya. Berbagi prototipe dengan berbagai pemangku kepentingan dan mendapatkan umpan balik.
Solusi -dengan umpan balik dari para pemangku kepentingan mengembangkan salah satu solusi yang telah yang paling potensial untuk sukses.
Menerapkan -mengembangkan rencana untuk menerapkan solusi dengan stakeholder dan mengumpulkan data tentang dampak.
Evaluasi -menggunakan tindakan kuantitatif dan kualitatif menentukan jika solusi yang valid dan apa yang bisa diperbaiki.
MENCERMINKAN, DOKUMEN, DAN BERBAGI
Seluruh pengalaman mengambil waktu untuk mendokumentasikan peristiwa dan merenungkan apa yang terjadi untuk membangun pengetahuan dan mengidentifikasi masa depan pertanyaan.
Berbagi apa yang Anda pelajari dengan masyarakat lokal Anda dan dunia. Gunakan #CBLWorld di media sosial.