Ide Besar: Keadilan
2 Mar 2019 pukul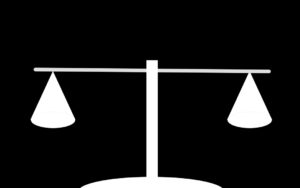 The Big Idea of justice demonstrates the importance of creating a shared vocabulary before developing challenges and solutions. Justice and the related concepts of impartiality and fairness are complex ideas that we may assume everyone understands, but in reality, we have different interpretations. The concept of justice has a long history and differs across cultures providing the opportunity for a thorough investigation and profound learning experience.
Developing a personal and communal understanding of justice and being able to identify and fight against injustice is critical for a peaceful society. Justice is a prototypical Big Idea because it is inspirational, desirable, and directional. It provides hope, gives us something to aim for and parameters for making decisions. The challenge to promote justice should be a daily and ongoing effort to understand and make short-term gains while aspiring to a just society for all.
TERLIBAT
Big Idea: Justice
Essential Question: How do we (I) promote a just, impartial and fair society?
Challenge: Fight Injustice! or Advocate for Justice!
Contoh pedoman pertanyaan
Ini adalah hanya contoh pertanyaan kami mendorong Anda untuk mengajukan pertanyaan-pertanyaan pribadi dan kontekstual sebanyak mungkin.
What is Justice?
Why is justice important?
What are the historical roots of justice?
What is social justice?
Is justice always good?
What is the relationship between justice and citizenship?
How does justice differ between countries and cultures?
Who decides what is just and unjust?
What does it mean to be impartial and fair?
What are examples of justice and injustice?
How do we decide what is right and wrong?
What is the role of laws?
How does the justice system impact people differently?
What is the connection between ethics and justice?
What is criminal justice?
Dll.
Setelah Anda melakukan brainstorming semua pertanyaan mengorganisir dan memprioritaskan mereka.
MENYELIDIKI
Membimbing kegiatan dan sumber daya
Ini adalah hanya satu set contoh kegiatan dan sumber daya dan peserta didik akan perlu untuk mengevaluasi kualitas konten. Mereka tidak diverifikasi atau selalu didukung, hanya contoh. Orang-orang yang Anda pilih harus dalam hubungan langsung ke pertanyaan spesifik membimbing dan konteks. Kegiatan dan sumber daya untuk orang dewasa, remaja dan anak-anak muda akan berbeda. Tujuannya adalah untuk mengembangkan solusi yang berarti sesuatu di komunitas Anda dan berkelanjutan.
Contoh kegiatan
Develop share definitions for the key terms – justice, fairness, impartiality, ethics, citizenship
Explore the free Harvard course on Justice through EDX
Explore the Ted Talks in the Justice playlist and identify common themes.
Investigate the justice system (formal and informal) in your community. Invite representatives to meet and discuss their roles.
Explore the concepts of justice and fairness through the lens of the climate, resources, economics, health and other current events.
Explore how concepts of justice change over time and how they impact different people by creating a justice timeline. Consider what factors cause changes in the definition.
Identify and follow local groups involved with justice (formal and informal) on social media and compare the perspectives.
Dll.
Contoh sumber daya
Dll.
Sintesis
Menggunakan hasil penelitian dari penyelidikan Anda mengembangkan sebuah sintesis yang menunjukkan pemahaman yang jelas tentang tantangan. Untuk bantuan dengan menciptakan sebuah sintesis Jelajahi sumber daya ini.
Prototipe solusi -menggunakan sintesis penelitian Anda membuat beberapa ide untuk solusi dan meninjau masing-masing untuk memastikan bahwa riset Anda mendukungnya. Berbagi prototipe dengan berbagai pemangku kepentingan dan mendapatkan umpan balik.
Solusi -dengan umpan balik dari para pemangku kepentingan mengembangkan salah satu solusi yang telah yang paling potensial untuk sukses.
UNDANG-UNDANG
Menerapkan -mengembangkan rencana untuk menerapkan solusi dengan stakeholder dan mengumpulkan data tentang dampak.
Evaluasi -menggunakan tindakan kuantitatif dan kualitatif menentukan jika solusi yang valid dan apa yang bisa diperbaiki.
MENCERMINKAN, DOKUMEN, DAN BERBAGI
Seluruh pengalaman mengambil waktu untuk mendokumentasikan peristiwa dan merenungkan apa yang terjadi untuk membangun pengetahuan dan mengidentifikasi masa depan pertanyaan.
Berbagi apa yang Anda pelajari dengan masyarakat lokal Anda dan dunia. Gunakan #CBLWorld di media sosial.