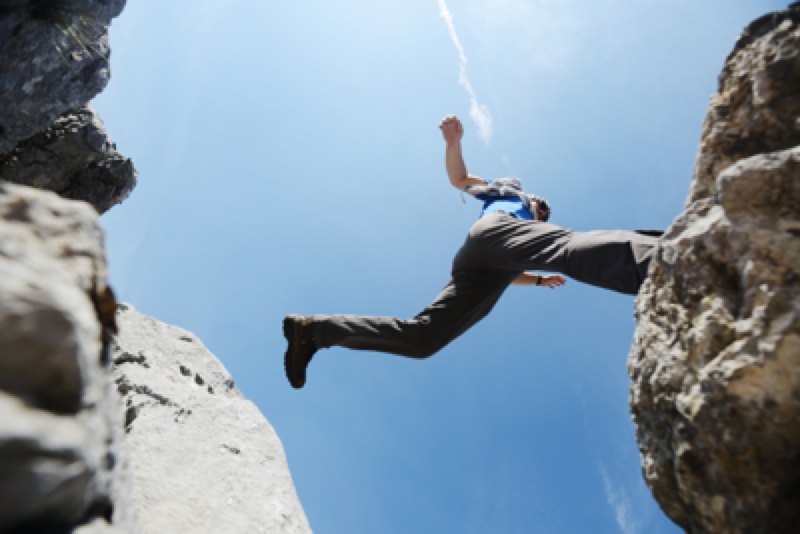 Siap untuk mengambil lompatan?
Apakah Anda ingin belajar sambil bekerja? Tidak perlu melihat contoh ekstensif CBL dalam tindakan atau menerima jam pengembangan profesional? Maka Anda berada di tempat yang tepat.
CBL is designed to be an intuitive approach to learning with multiple entry points and levels of commitment. It also can work with most of your current practices, so you don't need to throw everything out and start over. You can start with a tightly controlled nano-challenge to get your bearings or a personal challenge to see how the framework can help you find meaningful and sustainable solutions to challenges in your own life. What better way to test the framework than solving a personal challenge like "Save time!"
The key is to keep it simple and not get bogged down with a lot of "yes, buts." The framework has been successfully used with all ages, inside and outside of school,  and around the world.   is possible to meet external and internal goals and objectives.
Here a few starting points to get you learning by doing . . .
Baca panduan CBL
Jika Anda baru untuk tantangan Based Learning panduan menyediakan informasi latar belakang, konsep-konsep kunci, dan sumber daya untuk memulai.
Mulai Personal
Tidak segera berfokus pada bagaimana kerangka dapat digunakan di kelas Anda atau dengan siswa mengidentifikasi sesuatu yang Anda sukai dan mengembangkan sebuah tantangan.
Menonton presentasi
Watch a series of short presentations that provide an overview of the CBL framework, shares some examples and provide an overview of the resources available.
Coming Soon