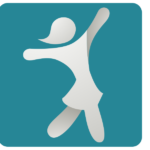 In support of International Women's Day, consider a Big Idea and Challenge based on the internationalwomensday.com theme of #choosetochallenge. We agree that a "challenged world is an alert world." By taking on challenges, we can uncover bias and inequality and work together to develop change attitudes and build better futures.
Let today be the start of a global effort to challenge gender stereotypes, discrimination, and inequality by choosing to challenge and committing to finding better ways to build an inclusive society.
참여
큰 아이디어 : 성별
필수 질문: How do we create a more equitable world?
Challenge: Challenge gender inequality and bias!
조사
샘플 안내 질문
다음은 예제 질문일 뿐입니다. 가능한 한 많은 개인적이고 맥락적인 질문을 하는 것이 좋습니다. 품질 질문 개발에 대한 도움말은 이쪽을 확인하십시오. 리소스.
What is gender equality and why is it important?

What is gender identity and why is it important?

How can we respect someone's gender identity?

What does it mean to empower

women

and girls?

Why is it important to empower

women

and girls?

What are ways we can empower

women

and girls?

What does it mean to be a woman in your culture and country?

What challenges (or privileges) do women stereotypically face, based on their gender?

등.
*일단 당신이 모든 질문을 정리하고 우선 순위를 세월.
활동 및 리소스 안내
다음은 예제 활동 및 리소스 집합에 불과합니다. 학습자는 콘텐츠의 품질과 적용 가능성을 평가해야 합니다. 그들은 단지 모범으로 봉사하기위한 것입니다. 선택한 질문은 특정 안내 질문 및 컨텍스트와 직접 관계여야 합니다. 성인, 청소년 및 어린 아이들을위한 활동과 자원은 다를 것입니다. 목표는 지역 사회에서 무언가를 의미하고 지속 가능한 솔루션을 개발하는 것입니다.
예제 활동
Interview women in your family and community from different generations

Research the concepts of gender, equality and empowerment? 

Explore the history of women in your community

Celebrate women's achievements in your community

Explore definitions of inequality and bias

Attend women in leadership events

등.
예제 리소스
합성
조사에서 연구 결과를 사용하면 도전의 명확한 이해를 보여주는 합성이 개발됩니다. 합성 을 만드는 데 도움이 이 리소스 탐색.
행동
솔루션 프로토타입 – 연구 종합을 사용하면 솔루션에 대한 여러 아이디어를 만들고 각 아이디어를 검토하여 연구가 이를 지원하도록 합니다. 프로토타입을 다양한 이해 관계자와 공유하고 피드백을 받으십시오.
솔루션 – 이해 관계자의 피드백을 통해 성공할 가능성이 가장 높은 하나의 솔루션을 개발합니다.
구현 – 이해 관계자와 솔루션을 구현하고 영향에 대한 데이터를 수집하는 계획을 개발합니다.
평가 – 정량적 및 질적 조치를 사용하여 솔루션이 유효한지, 무엇을 개선할 수 있는지 를 결정합니다.
반영, 문서화 및 공유
경험 전반에 걸쳐 이벤트를 문서화하고 사전 지식을 구축하고 향후 질문을 식별하기 위해 무슨 일이 일어나고 있는지 숙고하는 데 시간이 걸릴 수 있습니다.
지역 사회와 전 세계와 배운 것을 나눈다. 소셜 미디어에서 #CBLWorld 사용하십시오.